OUR MISSION:
Raise funds and awareness to eradicate Chronic Obstructive Pulmonary Disease (COPD) through charitable fantasy sports contests.


Donate
Make a tax-deductible donation to help support our mission! 100% of the proceeds fund COPD research and awareness. Our operating costs are funded by in-kind donations and our generous sponsors.
Register for a League
Fantasy Football registration is currently closed. Stay tuned for updates!
Become a Sponsor
We cannot accomplish our mission without your help. We are actively seeking corporate sponsorships for in-kind gifts as prizes for our fantasy leagues.
Get Screened
12 out of 24 million Americans who have COPD do not know they have it. Take a simple five question screener and find out if you are at risk.
WHO WE ARE
"It's Not Fantasy to Change a Life"
When you can't breathe freely, nothing else matters.
Fantasy Sports 4 Life, a 501(c)(3) nonprofit organization, is the first fantasy sports platform dedicated to one charitable cause. We are a group of forward-thinking, passionate individuals who recognized an innovative way to fill in the gaps in funding for COPD research while at the same time spreading awareness. By targeting dual audiences – fantasy sports enthusiasts and the healthcare community – we seek to use what is becoming the newest national pastime to fund and help solve a global health care problem. While major for-profit companies are using the booming, multi-billion dollar fantasy sports industry in their global marketing mixes to capitalize, our vision is to use fantasy sports for social good.
HOW IT WORKS:

CONTESTS

We collect entry fees from our season long fantasy sports contests.

PRIZES

The league winners receive prizes donated by corporate sponsors.

COPD

The proceeds are donated in support of COPD research and awareness.
MEET OUR TEAM

Garrett Colvin
Founder


I grew up playing sports like any other kid. My Bubby (maternal grandmother), Joyce Gevirtzman Shugar, would watch me for hours playing outside from the windows of her North Carolina home on my frequent visits from Atlanta. She was battling Chronic Obstructive Pulmonary Disease (COPD), an umbrella term used to describe progressive lung diseases that cause airflow blockage and breathing-related problems. In 2005, I lost my number one fan to COPD when I was seven. I still remember how challenging even simple daily tasks became as her COPD became more debilitating. She never once complained and continued to give unstintingly of herself to her family. At age 9, I began playing and managing fantasy sports leagues. Over the next six years, I became more and more enthralled by it, and I brainstormed this idea that I could use my passion of fantasy sports for social good, in honor of my Bubby. I was astounded to learn that there were huge gaps in funding for COPD research and awareness, given that it is the third leading cause of death in the US and the fourth worldwide. I became determined to do something about it. Fueled by my love of sports, Fantasy Sports 4 Life was born in January 2013. My Atlanta-based foundation seeks to use fantasy sports as innovative philanthropy in helping advocate awareness, fund research, and enable early detection for COPD. I'm on a mission to reduce those huge gaps through the power of fantasy sports.
Watch the full story behind my foundation here.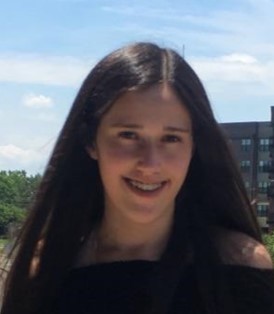 Jamie Colvin
Alpharetta, GA
Joseph Resch
Alpharetta, GA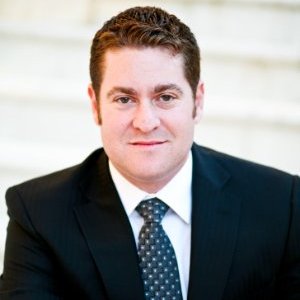 Marc Edelman
Legal Advisor; Professor of Law at the Zicklin School of Business, Baruch College, City University of New York.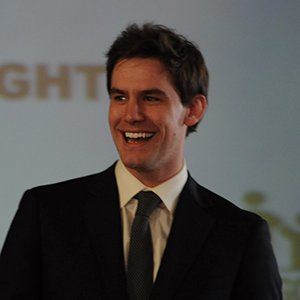 Nathaniel Houghton
Advisor; Harvard Business School; Associate at NextGen Venture Partners
Interested in joining our team? Contact us today!
Contact Us
It's Not Fantasy to Change a Life