2015 Fantasy Football Registration is currently closed. Stay tuned for udpates!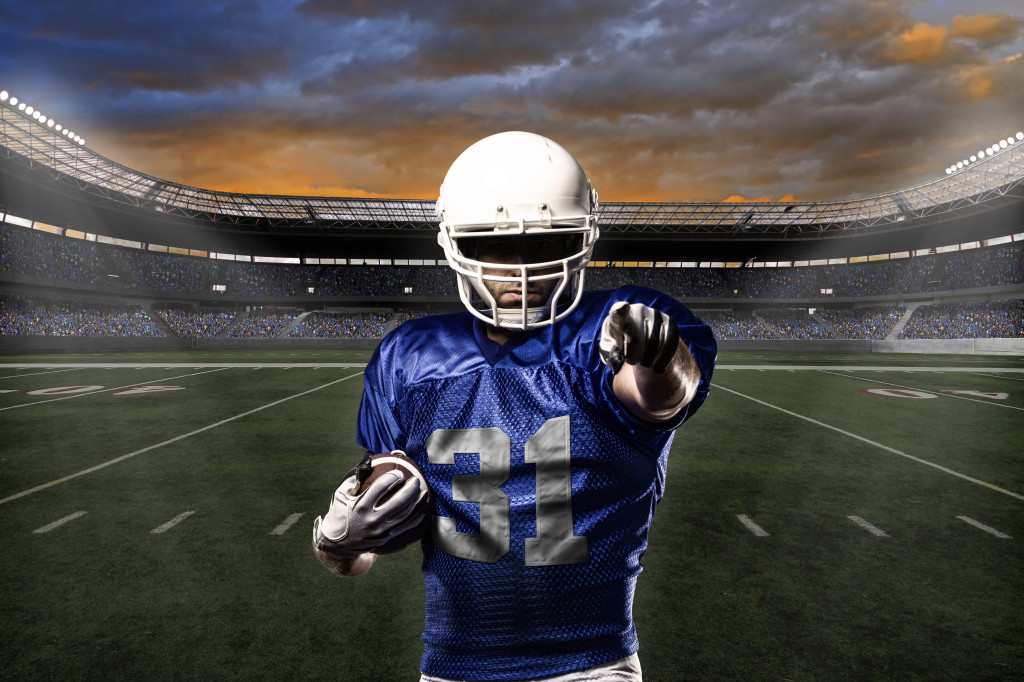 Format: Each league will consist of 12 teams.  The regular season will last 12 weeks and each league's playoffs will be during Weeks 13-14.  The top three teams in each league will be seeds 1-3, with the next team not finishing in the top three with the highest regular season point total representing the "Wild Card" or 4th seed.
Playoffs: Each playoff team will begin the playoffs with the average of their regular season point total (For example, a team that scores a total of 1200 points in the 12 week regular season will begin the playoffs with 100 points).  Each playoff matchup will last 1 week.
Championship:  Each league winner will advance to the Fantasy Sports 4 Life Fantasy Football Championship.  The Championship will last 2 weeks (Weeks 15-16).  There will be no head-to-head matchups and no roster transactions during this period.  The overall champion will be determined by the team that scores the most total points (Week 15-16 points + Weeks 1-14 point average).
Want to play with your friends?  No problem!  Create your own league here.  Make sure to provide your custom league access code upon each individual's registration.
Do I need a co-owner? All participants under the age of 18 (must be 19 in Alabama and Nebraska) are required to have a co-owner of legal age. If you are of legal age, co-owners are optional. However, the minimum age for a co-owner is 13.
For complete 2015 league rules, click here.